I have been invited to attend my friend Susie's Harajuku-themed birthday party tomorrow, and I have been fretting over what to wear for the past week. Today I threw some things together and they looked surprisingly good, I intend to post some pictures when I can be bothered charging the batteries in my camera. It decided to turn off just after I had taken some. I've also got some pictures of what I wore today, which includes my fire-engine red Lee skinny jeans - which I salvaged from Recycle Boutique on Queen Street in Auckland City for about $21 (NZD).
Anyway, here are some pictures of where I got my inspiration for this Harajuku-madness.
It's not usually my thing, but here goes!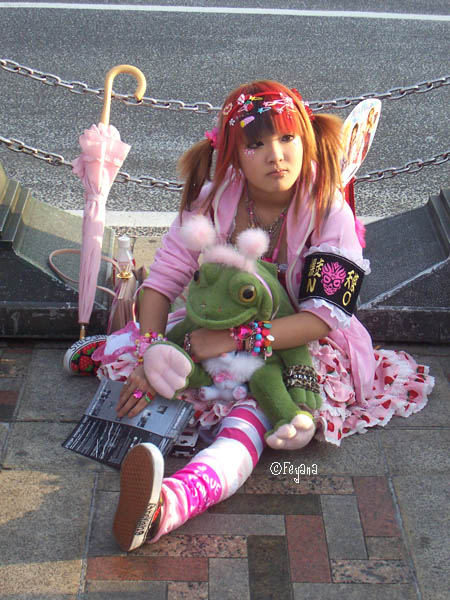 To sum it all up; layers of skirts cause I don't own a full petticoat, socks, loads of bracelets + necklaces, clips galore, hair in two pony tails on the sides, full-on blusher, headbands, socks, uncomfortable too-small but amazingly cute jelly shoes I bought for $1 from a sales bin in JayJay's, a white blouse + an old lacy nightdress. Yep. Doesn't that sound lovely. It's extremely hot wearing all that stuff, but looks gorge.
Night all!